School, Gawad Kalinga to Promote Community Development
CALBAYOG CITY — A state university here has partnered with Gawad Kalinga (GK) Community Development Foundation Inc. to mutually undertake community development projects in the area.
NorthWest Samar State University (NWSSU) has entered a memorandum of agreement with GK, with the university adopting the seven programs of the foundation.
"We have a binding duty to somehow adopt the programs of GK vis-a-vis with the institutional mandates of the university," University Extension Director Dr. Leo Lacaba said.
Lacaba explained that all university extension activities are geared toward the GK programs, namely: community infrastructure, child and youth development, gawad kalusugan, productivity, mabuhay or cultural tourism, kapit-bahayan or community empowerment, and green kalinga.
"Right now, I am encouraging all colleges and departments to pool our resources toward the programs," Lacaba said, adding that the faculty was already divided into seven groups according to their skills in line with GK programs.
Please continue reading at the link below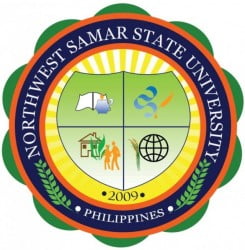 http://www.sunstar.com.ph/tacloban/local-news/2012/09/07/
Also See
http://my.opera.com/amelodyfrancisco/blog/
Tags:
Calbayog
,
Calbayog Ctiy
,
College
,
Education
,
Gawad
,
Kalinga
,
Northwest
,
Philippines
,
Samar
,
State
,
University