Power Coops Owe P20-B
Unpaid Obligations To Electric Suppliers Could Lead To Blackouts
MANILA, Philippines — A number of electric cooperatives nationwide could lose their power supply unless they settle the P20-billion debts they owe to power suppliers.
A power shutdown could leave millions of the cooperatives' customers in the dark.
The poor credit of electric cooperatives poses a serious problem to the power generators or those supplying electricity to power utilities which distribute it to residential end-users and businesses.
Based on data gathered from the National Electrification Administration (NEA), at least 10 electric cooperatives across Luzon, Visayas and Mindanao have been served or about to be issued notices of supply disconnection – either by the Wholesale Electricity Spot Market (WESM) or by the generation companies.
WESM served notices of suspension to Isabela I Electric Cooperative (ISELCO 1) in Northern Luzon and Camarines Sur II Electric Cooperative (CASURECO 2) and CASURECO 3 in the Bicol region. This means that the cooperatives can no longer draw part of their supply from the electricity spot market. Once the power to the cooperatives is cut off, their customers will suffer from brownouts or outages.
The other problem cooperatives are Lanao del Sur Electric Cooperative (LASURECO) in Mindanao, which has the biggest arrears: P5 billion; and the Albay Electric Cooperative Inc. (ALECO) in Bicol which owes the electricity spot market over P1 billion dues.
Also facing cut-offs are Samar 1 Electric Cooperative, Eastern Samar Electric Cooperative and Northern Samar Electric Cooperative in the Visayas grid.
Please continue reading at the link below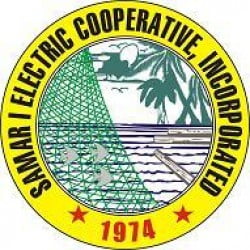 http://www.mb.com.ph/articles/373698/power-coops-owe-p20b
Tags:
Credit
,
Debt
,
Electric
,
Electrical
,
Electricity
,
Generators
,
Luzon
,
Mindanao
,
NEA
,
Power
,
Samar
,
Samelco
,
Shutdown
,
Supplier
,
Supply
,
Utilities
,
Visayas
,
WESM