National Grid Beefs up Samar Power Lines
National Grid Corporation of the Philippines on Wednesday said it is investing P303.216 million for the  Sta. Rita-Quinapondan 69-kV Transmission Line Project.
"This project aims to make the transmission network more reliable by providing an alternate power corridor to Eastern Samar," National Grid said in a statement, adding construction of the line is up for bidding. The Sta. Rita-Quinapondan project is expected to be completed in 2015.
National Grid said it was beefing up the power network with new projects and the rehabilitation of the 69-kV transmission lines in Samar Island.
National Grid has completed the Paranas-Calbayog 138-kV Transmission Line Project built at a cost P845.880 million.
The major components of the Paranas-Calbayog line include the new Calbayog Substation, 62 kilometers of 138-kV transmission line and expansion works at Paranas Substation.
Please continue reading at the link below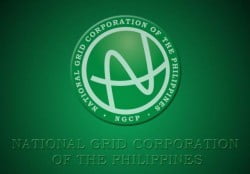 http://manilastandardtoday.com/2012/09/20/national-grid-beefs-up-samar-power-lines/
Also See
http://www.bworldonline.com/content.php?section=Economy&title=Power-corridor-planned-in-Samar&id=58739
http://www.sunstar.com.ph/tacloban/local-news/2012/09/20/guv-seeks-inquiry-national-grid-firm-samar-243900
Tags:
Calbayog City
,
East Samar
,
Eastern Samar
,
Electric
,
Electricity
,
Paranas
,
Philippines
,
Power
,
Project
,
Projects
,
Samar
,
Samar Island
,
Substation
,
Transmission Line Project