Zine Entry #50 – Juvic is Engaged
Well it had to happen sooner or later and that time is now upon us.  Juvic Joy is now engaged to be married.  I know this is probably old news to the ones that are part of her Facebook, but I'm sure that everyone doesn't know.  She told me that I can tell whomever I want, so I figured it was time to let the cat out of the bag.  The lucky guy is from Australia and his name is Noel.  No last name for now until I know for sure this is all cool.  Yes, they did met on the internet.  I don't mind telling you that with everything that I have heard and know about meeting people on the internet, I was a bit skeptical and worried.  Is this guy going to treat her right or is he just after a quick fling?  As y'all may or may not know, my wife and I do not have any daughters, so Juvic and her sister Grace are the closest thing we have to daughters.  We have known them for the past 13 years and I suppose I get some of the feelings a father gets when his daughter is getting married.  Juvic is smart though and she knows that whether it works out or not, she will always have support here with her family.
Noel did not say anything about me spreading this word, so I will only tell minimum about him, although I have not met him personally.  Actually, in fact, no one here has met him personally, not even Juvic.  That's the part that I was the most uncomfortable with.  Couple that with the fact that he is older, then that just raised my concerns.  Not that I have anything against older men marrying younger women, but when it's so close to home, well it just makes me consider things more.  I have found out a few things since my initial reaction and I'd like to share a little bit of that here.  Although they have never met, they put in tons of time on the internet.
From what I have been able to find out Juvic is the one that brought up the whole marriage thing.  In fact, according to Noel and Juvic, he was just about dead set against marrying a woman so young, but the more he talked to her, the more impressed he was with her and her maturity.  She must have sensed something in the man.  There was just something about him that she loves.  Yes, he could be bullsh*tting, but if he is, he is good.  I don't think he is.  I think it is a legit thing.  Also Juvic was confident enough to say that I would contact him and ask him whatever I wanted.  She was convinced that he would win me over.  Now I really trust Juvic's judgement of people, but I figured it would be near impossible for me to accept this person, who I have never met, to be marrying someone that means so much to me.  Well, don't tell anyone, but I've been wrong before and I was wrong again.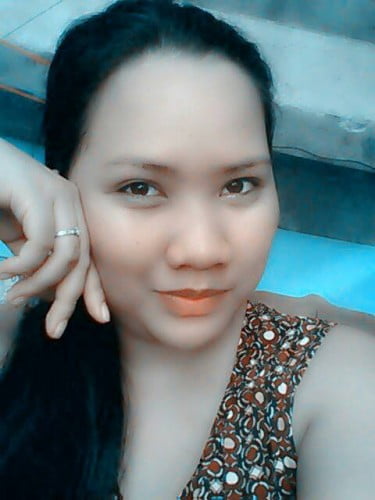 I e-mailed him to get a feel for the guy and either he is a very good liar or he is a really nice guy.  I have heard my share of liars and this guy doesn't sound like one to me.  I think he is a nice guy and if he does all the things that he says he will do, then I know that he and I will end up being "mates", as those Aussie's say.  Most everything that I was worried about, and didn't say anything to him, he answered in his first e-mail.  It was a pretty powerful e-mail and he just spilled it out to me.   He really wants to sit down with the whole family and discuss what is happening.  He wants no surprises.  I'm not talking about sitting down with just Juvic's mother and father either.  He wants to sit down with the whole family.  All the close relatives that may have a concern about it or is just curious, are invited.  He will be arriving next month, on or about the 28th.  He will be coming in through Manila and Juvic, Lita and I will most likely be there to meet him and his 14 year old daughter.
Yes he has a daughter, he has 2 in fact.  Only the younger one is mentioned, so I guess she is the only under 18 one living with him.  One of the questions I asked was what his daughter thought about all this.  Actually I asked Juvic that question first and she told me that Jayde (her name) is fine with it and is in fact looking forward to it, especially the shopping for a new dress part.  The response I got from Noel was that he talked with his daughter before all this and she has no problem with it.  I thought it was pretty cool to consider her feelings so early.
As for where they will live, well he actually asked Juvic where she wanted to live.  Juvic said that she really would like to live here in Calbayog and that was fine with Noel.  All of this will be discussed again when he arrives.  He has an ambition to open a business here, he wants a restaurant,  and that is something else that will be discussed.  He is open to opinions of the people that know more about the area.  That is also a smart move.
One of the things that still concern me is the fact that Noel has never been to the Philippines.  He says that he is ready for a total change in culture, but I have heard that before from people before they arrive here.  They get here and see all the poverty and having to put up with all the stares and beggars.  I hope it's something he can handle.  Jayde already does online schooling, so that will not be a problem.  I hope this complete change in culture will not scare either of them away.
He is not moving here now, but first impressions can be lasting impressions.  I know I will be doing my best to make his first experience a good one.  He is from Australia, I am from Texas, I can be a big drinker, he is not, he is still working, I am not.  It seems that the only thing we really have in common is for Juvic to be happy.  That is enough for me, but I'm sure that after he does retire here, we will find more things we have in common.  Congratulations Juvic and Noel.
Salamat, Y'all
Related Posts:
Australia
,
Calbayog
,
Calbayog City
,
Eastern Visayas
,
Expat
,
Juvic
,
Manila
,
Marriage
,
Noel
,
Philippines
,
Samar