About / Contact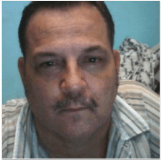 I was born on a rocky top in Tennessee. I kilt me a bear …. Whoa! Wait a minute.
That was a couple of lives ago.
The 20th century me was born in Connecticut, but I have been very firmly replanted in Texas. I am married to a Filipina and have been married to the same one since April 1980. We have 1 son and 7 grandsons. No granddaughters. We moved to the Philippines in May 2010 and plan to stay here until we are not living anymore. We will have frequent visits back to Texas though. In fact, starting in 2013, we plan to be visiting many places in the world. My wife longs to see Paris and I want to see the rest of Europe, especially Venice.
The only professional sport I follow is the NFL and my favorite team is the Dallas Cowboys. I like to listen to country music and oldies (late 60′s to early 80′s). Beside my computer and my blog, I like the Empire Builder series games, dominoes and some selective video games. I am retired from the US Air Force and I retired in October 1993. My favorite actor is John Wayne. My favorite singer is Hank Williams Jr. My favorite singing duo is Heart. My favorite singing group is The Eagles. My favorite food is Tex-Mex, followed closely by a nice steak (medium well).
If you would like to contact me, fill out the form below and press SUBMIT

Tags:
About
,
Contact