Our Sponsors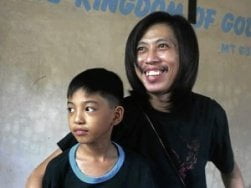 "It is a long arduous wait for justice and freedom." Thus describes former UP Collegian editor Ericson Acosta's nearly two years of...
Read More
This is not going to be a very long post.  Maybe it won't be the shortest post I've had, but it may be close. ...
Read More
Muntinlupa was once notoriously known as the location of the national insular penitentiary, the New Bilibid Prison, where the...
Read More
This morning I got up at 0654 all bright eyed and bushy tailed.  I was going to the market with my beautiful wife today.  Not only...
Read More