Sunday – 3 Apr 2011
[smartads] Bacolod City, is the capital and largest highly urbanized Philippine city of the Province of Negros Occidental, famous for its MassKara Festival, held during October.  Known for being a relatively friendly city, it bears the nickname "City of Smiles."
The Cleanest and Greenest and the Most Livable City in the Philippines. The capital of the Province of Negros Occidental which is the Sugar bowl of the Philippines.  Bacolod City serves as the entrance of the sugar-rich cities and towns of the Province. Visitor's facilities abound, modern means of in-land transport can take guests for business or leisure to any point in the island of Negros.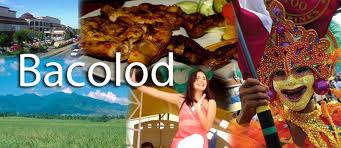 http://www.google.com/search?source=ig&hl=en&rlz=&q=Bacolod+city+Philippines&aq=f&aqi=g7g-m3&aql=&oq=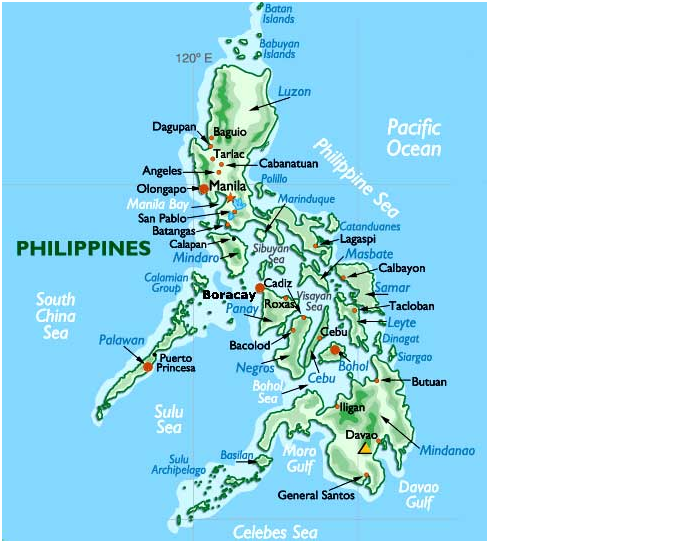 Useless Knowledge: Elvis Presley wore a cross, a star of David, and the Hebrew letter chi. He explained his jewelry habit with, "I don't want to miss out on heaven due to a technicality."
31 Mar – Hits @ midnight = 269378.  That's 8,652 hits in a 24 hour period.  That's my record.  I doubt that that will ever be broken, but then again I didn't think I'd ever get to 1000 per day either, so let's wait and see what happens in the future.  It wouldn't have to go up.  I'd be happy with that many hits every 24 hours.  I'd have about 259,560 per month.  That would be somewhere around 3,114,720 per year.  Oh yeah, I could live with that.
Before I was even up at 0853 this morning, we had rain day #19.  We've had enough rain now, I'm tired of it.  It is hurting our BBQ business and Fran Jessy Trading.
I talked to my Dad today via Yahoo Messenger.  He was concerned about Japan's radiation reaching here.  He said that he heard that it has already hit the east coast of the US.  Then he derived that maybe he has more to worry about from the radiation than I do.  I'm hoping that no one has to worry about it.
My father also informed me of a new Tex-Mex restaurant in our little hometown.  He read on my Messenger comments that I wish I had a 20 oz T-Bone steak.  He said that they probably don't have a 20oz there, but I could get 2 12's.    I said, "even better".  Then I told him, "Gee thanks Dad.  It's not like I don't miss the Tex-Mex food already".  I'll find some way to survive without the steak or Tex-Mex for a little while longer though, I guess.  When we go visit Texas, I will be bringing/sending back whatever I can in the way of food that is Tex-Mex…that's for sure.
Yes I know today is only Thursday, but I just had to test my weight today.  Recently I have been feeling that I have been gaining weight, and I can not allow for that to happen again.  If you remember, on Saturday, 26 Mar, I weighed 122.45 kilos.  The Saturday before that (19 Mar), it was 121.5 kilos and the 3 Saturday's before that were 120.0 kilos.  My 'test' weight today was 120.6 kilos, so that weight gain has all in my imagination.  Of course it won't be my official weight until Saturday.  The 120.6 is the 3rd lowest I've weighed in about 10 years.  The other 2 being 120.0 and 120.3 (kilos).  Both were established while here.
1 Apr – Hit's @ 0108 = 274715.  I didn't hear any rain when I got up at 0727.  I'm hoping that today will be the day we finally get no rain.  There is still a long ways to go today, but it's possible.
Lita has a stress headache.  She is a worry-wart and I've told her many times about that.  Don't worry about things that you can't control, but she doesn't listen to me enough.  Well she does worry less than she use to, and while in Texas, I did get her to stop working 7 days a week (I got her down to 5).  I went to get Casandra for her to play with.  Playing with a baby is a good way for her to forget she has a headache.  After about 5 minutes of enduring baby talk from Lita to Casandra, Lita informed me that her headache is now gone.  I wanted to give her my bill for my services, but decided that I might have a headache if I tried, so I didn't.
For some reason Casandra likes to talk a lot, even though the words are all gibberish.  I guess she's practicing to be a Filipina.  A Filipina!  That would make her a woman and a Filipino.  That also makes her a loud talking machine in the making.  I love my wife and I think Filipinas are some of the most beautiful women in the world, but in my experience, they talk excessively long and loud.  But…it's a good trade off, I put up with the long and loud and get loyalty and love in return.  Yes I realize that all 4 of those words start with "L".  I didn't do it on purpose, it just came out that way.
Casandra likes to play with my fingers and she stares at my nose.  The nose thing I can understand, it's not small, brown or flat, so it's a curious thing for her.  Maybe she likes my fingers because they are long and white.  She hasn't stuck one in her mouth yet, she just grabs and pulls them.
All day today, no rain…except it did sprinkle some.  Should I count that as a rain day or just 1 'sprinkle day'?
2 Apr – Hits @ 0112 = 278621.  I was up and ready for my weigh in at 0816.  After a quick trip to the CR I stepped on the little electronically device that once ruled my world.  The final tally was: ***120.6***.  It hasn't changed since Thursday.  That's okay though.  I really, really thought that I had been gaining again, so to find out that it actually went down by 1.85 kilos, was very welcomed news.  I've still got a ways to go to get to the 85 kilos that is currently my goal, but it's a lot closer than the 150 kilos I weighed when I got here.  I've got a feeling that that 85 kilo goal is going to end up being more like 95 kilos instead.  Lita is already saying that she likes my weight where it is right now, but I don't.  I doubt I'll be happy with anything over 220 pounds (99-100 kilos).  While I was in the Air Force, they had a weight chart that said the 'average' weight for a person my height (71″) is 179 pounds.  I thought, and still think, those people are nuts.  That's when I really started believing in that 'some people just have big bones' theory.  The last time I weighed 179 pounds I was 19 years old.  When I joined the Air Force I was 173 pounds.  I know I gained some weight that year because it was my first time out on my own and when I got to Tech School at Biloxi, I was basically free to do what I wanted, and I did.  By the time I got to my first duty assignment I had a good handle on going out to eat steaks.  I'll have to do some little stories about some of my little adventures in 'the early years'.
That last picture is so big because I accidentally got it from a different place.  I could have changed it to smaller, but it didn't look too bad there, so I left it.  I may put some more this big in the future, but not that many and 'probably' never more than 2 per post.
No rain today, not even a sprinkle.  I guess that means the streak is officially over.  So we had rain for 19 days in a row (counting the sprinkle yesterday).  Can anyone beat that record (not counting the 40 days and 40 nights remember).
I thought I had the artist's name on this photo, but I don't see it now.  I also had the name of the picture…I think it is called "Sardinas".   A Bacolod City artist drew this.
I'm falling asleep right now, so I'll close up and put the history and pictures in after my nap, then I'll post this.
The history for 31 March below is interesting, that kind of shocked me, but I guess things were a lot different back then.
In case you missed it in the comments, here's another story about the Philippines stepping up efforts to stop drug smugglers.  Let's hope it doesn't turn out to be too little, too late.   http://www.margaritastation.com/readfull.php?m=432
Useless Knowledge: Gene Simmons, of the shock-rock group Kiss, earned a B.A. in education and speaks 4 languages.
Salamat, Palaam
Today in Philippine History
1899 – Malolos, the capital of the fledgling Philippine Republic, falls to the imperialist American forces led by General Arthur MacArthur more than two months into the bloody and protracted Filipino-American War (1899-1914), thus forcing President Emilio F. Aguinaldo to transfer the capital northwards to Tarlac; American's sickening sense of racial superiority is seen today in explaining US moves towards the invasion of the Southeast Asian archipelago, as reflected in the diary of Sgt. Hiram Harlow, an American soldier who sees action in  several battles in Malolos, with his multiple referral to the Filipinos as "niggers."
Photo credit: http://philippineamericanwar.webs.com/advancetomalolos.htm
President Emilio F. Aguinaldo
&  imperialist captor, Frederick Funston
1901 – Philippine President on-the-run Emilio Aguinaldo takes the oath of allegiance to the imperialist United States flag, only a few days after his capture in Palanan, Isabela by enemyAmerican forces pretending to be captives of traitorous Filipino mercenaries; the treacherous operation on March 23,  led by Bald Eagle soldier Frederick Funston, promptly merited condemnation by the Anti-Imperialist League, including American writer Mark Twain who will describe the US volunteer army officer as "the man who captured Aguinaldo by methods which would disgrace the lowest blatherskite that is doing time in any penitentiary.; apart from swearing fealty to the enemy flag, Aguinaldo promptly even signs on that same day a widely circulated proclamation calling upon his generals and soldiers to accept imperialist-imposed peace and unite "around the glorious and sovereign banner of the United States," adding that he acknowledges the "sovereignty of the United States" over the entire archipelago; Aguinaldo's capitulation declaration would be defied for a time by only a few of the remaining Malolos generals at large, including Gen. Luciano S. San Miguel, but also by a considerable number of  Katipuneros, veteran patriots from the Revolution of 1896, thus helping extend the hostilities of the Filipino-American War (1899-1914).
Raw photo credit: http://www.facebook.com/photo.php?fbid=1457117486591&set=t.100000402936380&theater
2 APRIL
Great poet Francisco "Balagtas" Baltazar
1788 – Francisco Baltazar, future "Prince of Tagalog Poets," is born in Bo. Panginay, Bigaa, Bulacan during the Spanish colonial rule of the Philippines; Balagtas will produce the   allegorical awit masterpiece, 'Florante at Laura,' a love story set in Albania but marked with underlying nationalistic tones and severe criticism of the social evils of the period that will escape the eyes of the Spanish censorship, permitting it to be shown in theaters and plays; similar to his future teacher, Jose de la Cruz who is regarded as first or foremost Tagalog poet, Balagtas will write many plays meant to be staged during town fiestas; he will also write the political comedia (stage play) Mahomet at Constanza, which used the then-obtaining Greek War of Independence that had begun in 1820, as theme to project his idea of Philippine independence; also known as "Balagtas," Baltazar will also write the comedies "Orosmán at Zafira, Don Nuño at Selinda, Auredato at Astrome, Clara Belmore," "Abdol at Misereanan," "Bayaceto at Dorslica," and "Alamansor at Rosalinda"; "La India elegante y el negrito amante," "Nudo gordeano", and "Rodolfo at Rosemonda"; in the 1900s during the early part of the colonial rule of the imperialist United States, Baltazar would come to be a symbol and infinite source of native traditions, motifs and themes that all good writers must constantly return to courageously battle Americanization, among others.
Photo credit: http://en.wikipedia.org/wiki/Francisco_Balagtas