Thursday – 21 Jul 2011
[smartads] When I don't have my own pictures I like to look for different pictures on the Internet about the Philippines.  Most of the time I select a city or area and put in a variety of pictures for that along with the location I found the picture, unless the location has a broken link, then if I still want to use the picture, I just use it.
The Cordillera Administrative Region (CAR) is a region in the Philippines composed of the provinces of Abra, Apayao, Benguet, Ifugao, Kalinga and Mountain Province, as well as Baguio City, the regional center. The Cordillera Administrative Region encompasses most of the areas within the Cordillera Central mountains of Luzon, the largest mountain range in the country. It is the country's only land-locked region. The region is home to numerous indigenous tribes collectively called the Igorot.
20 Jul – Hits @ 0100 = 710359 = 6420 (23 hrs, 59 mins).
I woke up this morning at 0558.  I laughed because it was so early, went to the CR, then went back to bed.  When I woke up again, it was 0943.  I laughed again because it was so late, but then I got up.
http://philippinemaps.ph/Cebu/Maps-Luzon.htm
http://www.cpaphils.org/cordillera/cordimap_pol.htm
http://www.cityofpines.com/maps.html
Useless Knowledge:  On his way home to visit his parents, a Harvard student fell between two railroad cars at the station in Jersey City, New Jersey, and was rescued by an actor on his way to visit a sister in Philadelphia. The student was Robert Lincoln, heading for 1600 Pennsylvania Avenue. The actor was Edwin Booth, the brother of the man who a few weeks later would murder the student's father.  (Maybe this is useless, but it is interesting)
http://en.wikipedia.org/wiki/Robert_Todd_Lincoln
http://en.wikipedia.org/wiki/Edwin_Booth
I'm in here on the Internet and Lita keeps trying to get me to eat.  First she gives me a Mountain Dew, the offers me some pandesol (rolls) and finally 4 ears of cooked corn.  I took the Mountain Dew and the corn.  The pandesol I like, but with peanut butter and we're out of that right now.  I already ate it all.  She's going downtown later and said she will pick some up for me.
http://www.pueblophilippines.com/benguet-philippines
That Affiliate thing was not working on a separate page.  I think I only had 1 person actually go to it since it's been moved.  So I put it back on the front page, but I split it up in two sections so it wouldn't be so terrible looking all on one side.  At least it looked bad to me, but it's y'all I want to be happy with the site.  I left the page the way it was so there are now two ways to get to the Click Bank Affiliates, front page and Click Bank page.
I talked with John Michael today for awhile.  He was cooking pork chops and mashed potatoes.  The strange thing about that was it was almost 0300 there.  He said he took a nap earlier and just couldn't sleep all the way through the night.  After he was up for a bit, a couple of the grand kids woke up and they were hungry too.  Seems that at least one of my grandsons, Joshua, is hungry all the time.  Reminds me of me when I was his age.  I hope he learns to control it better than I did.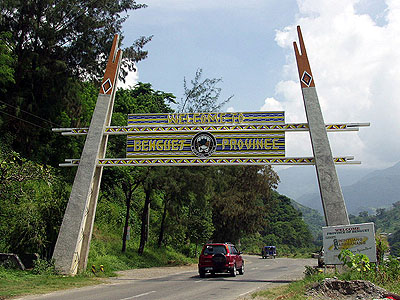 http://www.cityofpines.com/baguioaccess/accessroads.html
It's a pretty boring day around here today.  We did have Titing's boss's boss here for a little inspection.  He heard he was pretty satisfied when he left, so that's good news.
It looks like Robbie has a new Yaya for her mga bata, but mostly for Fay while she is home and everyone else is at work or school.  I don't know her name yet or even if she is permanent or temporary, but I'll find out.  I'll get a picture of her also.  I don't know how old she is but she looks to be maybe 16.  There are lots of good looking young ladies around here.  Too bad I'm not a good looking young (single) man.  Oh well, I did pretty good.  It doesn't seem like it at times, but I'm sure everyone feels the same way from time to time.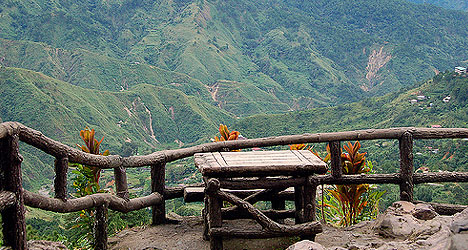 http://www.findtravelguide.com/philippines/the-cordillera
I made more stew today and, if I do say so myself, and I do, it was extra good.  I didn't share any of it this time, so now I'll have enough to eat tomorrow also.  At this point I have already eaten 2 bowls of it and there are at least 2 more bowls worth in there.  Scarey thing is if I had all the ingredients that I wanted, I could make that stew taste even better.
When we get the restaurant, hopefully by February, I'm going to put that on the menu.  I don't know how popular it would be with the locals, even though all of them that have tried it said they liked it, but some of the foreigners that are not so into the Philippines food would probably find it to be a welcomed relief.  I guess I could have a small portion and a large portion.  Filipinos don't eat much, but other nationalities, especially most Americans, do. I doubt if anyone would ever be able to duplicate the recipe either.  I use a special blend of seasonings that, at this time, only Lita knows how to mix and all of those ingredients are not available in Calbayog right now either.  Maybe after the new supermarket(s) are built.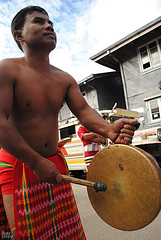 http://www.flickr.com/photos/hersheytakephotos/sets/72157626509866761/detail/
I'll be approaching my section of the menu as I would like for it to be if I was visiting a restaurant here.  If I see some familiar things on there, I feel more at ease.  Beef stew, chicken stew, fried chicken and french fries are some of the things that would make me comfortable enough to order.  I think that with the proposed growth of Calbayog and being right across from the Ciriaco Hotel, the most expensive hotel on the island, will be a good boost for a restaurant here.  I want to try to make all nationalities at ease and hopefully eventually the word will get out about the Blue Gazebo Cafe and things will pick up.  That's the advertisement by mouth method that seems to be better than anything else.
Useless Knowledge:  Right after World War II, a pinup photo of actress Rita Hayworth adorned the first test A-bomb, dropped on Bikini Atoll in the Marshall Islands in July 1946. Rita was a real bombshell!
http://en.wikipedia.org/wiki/Rita_Hayworth
http://en.wikipedia.org/wiki/Bikini_Atoll
It's been raining a little today, and it is some welcomed rain.  Slow rain that just gets the ground wet to keep the dust from blowing everywhere, creates a cool breeze, plus just a little bit more rain.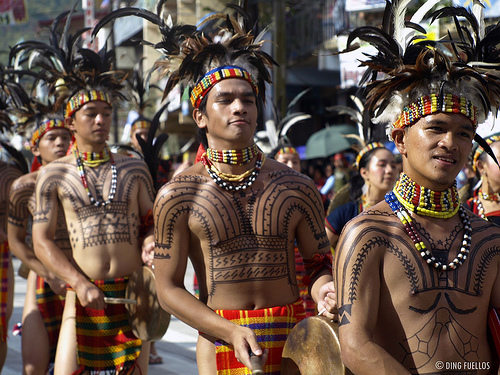 http://transporters.ph/blog/page/43/
Dang I got toothpaste on my shirt.  I just put this one on a little while ago.  Oh well, I've got lots of shirts that fit me now that I've lost those 70 pounds.
While I was taking the notes for this post, I was typing with my daughter-in-law, Rose, on Messenger.  It was just past 0500 there and all 8 of the family members were up and active.
The sound on the computer is acting up again.  Sometimes I can't hear on the Messenger and sometimes they can't hear.  I'm pretty sure both problems are something at my end too, because if I log off, open up the computer, readjust things that don't look like they need readjusting and the turn it back on, it works.  One of these days this whole computer is just going to fall apart.  When/If I ever get enough extra money, I'm going t fix everything on it that I can.  If it can't be fixed, I'm going to replace it with a new device.  It's been over 2 years since I've done any improvements on this computer and I usually try to do something at least once a year.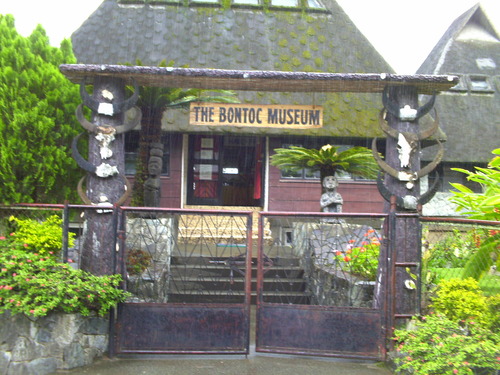 http://ookaboo.com/o/pictures/picture/12435564/The_Bontoc_Museum_run_by_the_Sisters_of_
I suppose that by now you've noticed the change on the front page.  I think it looks pretty good and I would not have thought that if you just told me the colors would be brown and apricot.   It just looks like it's easier to read.  I tried to put a different background on it, but I don't know how and I'm not sure it's even possible with this theme.
Lita is on a "Kill the ants" rampage again.  She's got me throwing some more vinegar on them.  I'm for sure buying some bug spray, that doesn't stink like the last one, when we go to Tacloban.  I sure get tired of hearing about those ants.
I just checked to see how much more I had to write for this post and there is still a lot.  I was going to just put some of it on tomorrow's post, but I already have a lot of information for tomorrow too.  So I hope y'all are prepared for these 2 long posts.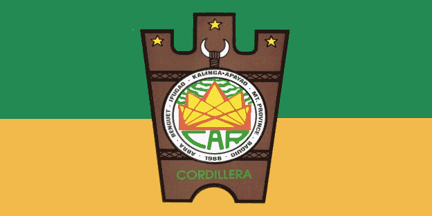 http://www.crwflags.com/fotw/flags/ph-car.html
The above website contains the official seals of every Province in the Cordillera Administrative Region (CAR).
I sent some of the pictures of the grand kids to my son, because they lost most of theirs.  I don't have that many, a couple of dozen, and the ones I do have are old ones, but they were some that they didn't have, so that worked out.  I informed him that he needs new ones before they get old and move away.  He said he would and when he does, he will send some of them to me.  When he does, I'll post some of them on here.  I put some of the Christmas one I had on here before, but it's been awhile since I've done that.
I had to buy a couple of bottles of water today.  I've been drinking more and more water recently.  When it's good and cold, I still like it better than any other drink I've had.  I told Neneng that if she sold cold water, I'd buy all my water from her.  Well even if it isn't cold, I can put it in the freezer.  Usually when I'm buying it though, I want to have one right then.  She told me that she can't get the 1 liter bottles anymore for the supplier…wait a minute… didn't I tell y'all this already?  Well …whatever… she said that they can only get the 1/2 liter bottles and those are barely worth opening for me.  They are usually gone in 2 or 3 drinks.  She going to check on it again though to be sure and also check on some 2 liter Mountain Dew bottles.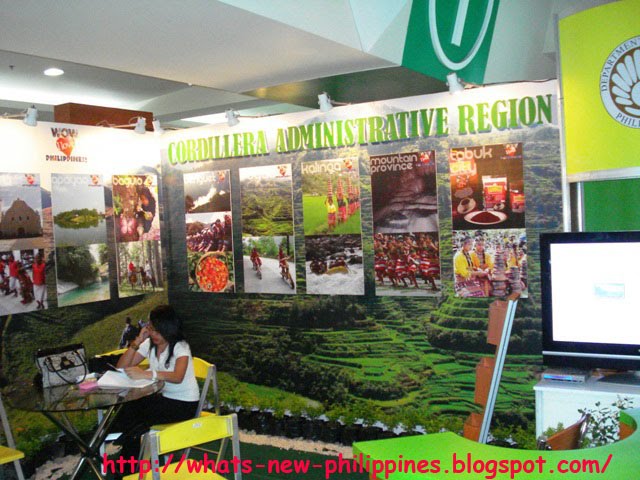 http://www.whats-new-philippines.blogspot.com/
Someone from Kwun Tong (China) searched for "Philippine expat blog" and got my Education page.  I hope they found the "Other Expat Sites" links and checked those out.  There is lots of information in those for people wanting to know.
Qais informs me that he has confirmed that Robinsons has purchased the RFM area and some improvements will soon begin.  By December this year the whole RFM will be shut down and the construction on the new mall will begin.
RFM is where the gym is, so I guess I'm not going to get to go there after all.  I hope they relocate or maybe give me one of their elliptical machines.  I'd give them a free spot on my blog for one of those machines if it's working properly.  I doubt this will ever happen, so maybe a new gym will be built somewhere close.  I'd rather have my own machine and place it in here by the computer.
I'm going to try to remember to do a weekly average of the number of hits I get on the website.  I guess every Sunday.  I'm marking it on the calendar now, I hope I don't forget.  I'd like to get to the point that I was told that sponsors would actually contact me and pay me to put ads on the website.  That would be another stepping stone on my journey to a perfect blog.  That's probably unachievable, but it's a goal.  That seems far fetched right now, but thanks to you readers out there, this blog has been doing very well.  I still haven't collected any money from it yet, but I'm learning things and I think I'm doing a pretty good, not perfect, job for all of us.
I went outside to talk with Emei and J for awhile.  Emei was drinking his Tanduay with some red Sting (Pepsi energy drink) and J was cutting up a white squash.  It was one of those talk sessions where you talk about many things, but you are really not talking about anything.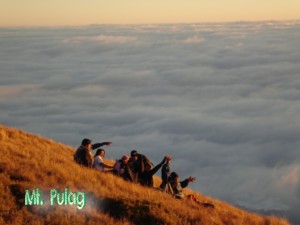 http://www.nscb.gov.ph/rucar/fnf_bngt_kbyn.htm
When it got to 9:30pm I told them I had to come back in to finish the post.  I also needed to take a shower and I wanted to watch The Biggest Loser – Pinoy Edition.
While I was doing yesterday's post Lita brought me a Mountain Dew.  It was nice and cold and it really hit the spot, nice and refreshing.
Useless Knowledge:  Aristotle believed the main purpose of the human brain was to cool the blood.
http://en.wikipedia.org/wiki/Aristotle
http://en.wikipedia.org/wiki/Brain
The End.  I know it was a long post and tomorrow's looks to be the same.  I hope y'all are still awake at this point and things are going well for you.
http://philippineeducation.blogspot.com/2011/01/private-universities-in-car-cordillera.html
http://www.infocomrade.com/travel-to-sagada-mountain-province-philippines/
Salamat, Palaam
Today in Philippine History
William Rufus Day,
Imperialist Asst. State Secretary
1898 – Five weeks after the Filipinos declared Philippine  independence during the Revolution against Spain, United States  Assistant Secretary of State William Rufus Day writes a letter supposedly  rebuking American Consul-General E. Spencer Pratt in Singapore  for "undiplomatically" allowing Philippine President Emilio Aguinaldo y Famy to believe that the U.S. Government would recognize  the independence of the Southeast Asian archipelago after Spain  is defeated and on condition that the Filipinos help the US  in the Spanish-American War; truth is, days or weeks earlier, a  number of other American officials, including Gen. Thomas Anderson,  Consul General in Hong Kong Rounsevelle Wildman, and particularly Admiral George Dewey took turns deceiving Aguinaldo into thinking the US will honor Filipino independence  (only 16 days  earlier, Gen. Anderson Day wrote Aguinaldo to ask him to cooperate  with the United States in the war against Spain, categorically  stating that Americans are sympathetic  with the people of the  Philippine Islands); the apparent deception would lead Aguinaldo to stupidly order the Filipino forces "not to interfere" and freely allow the American forces to position themselves for the eventual US invasion of the Philippines; by February of the following year,  Bald Eagle President William McKinley will secretly instigate hostilities leading to the the bloody and protracted Filipino-American War (19899-1914).
Please follow and like us: