The Texas Trip – Travis to Elmendorf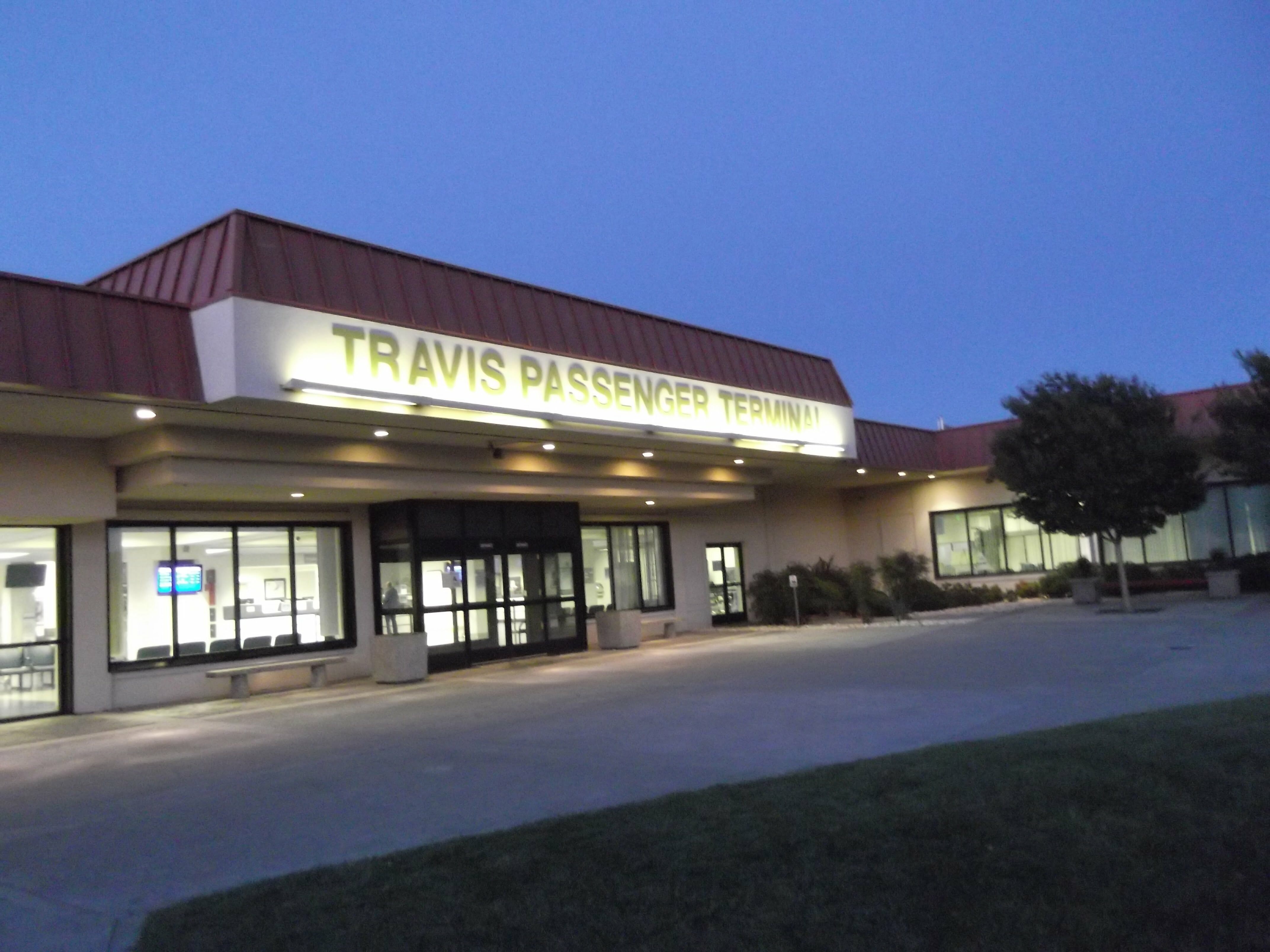 [smartads]  So we made it to Travis AFB passenger terminal.  I have checked us in and made sure that we were on the list according to our sign up date of 29 May.  The older your sign up date, the higher you are on the list within your category.  It could mean the difference between staying and going on any given flight.  The thing with the sign up date is though, it is only good for 60 days.  That means that 27 Jul is our last day to be on the list.  After that we would have to sign up again and of course be closer to the bottom on any passenger list.  For now though we are okay and we are waiting.  Before we left for Texas and from Texas, I was checking a lot of Space A Facebook accounts and there were people on there saying that they have been waiting for quite a spell for flights.  One lady was saying that she has been waiting for 2 weeks and another for 2 1/2 weeks.  We sure were not looking forward to that, but with not enough money to pay commercial tickets at the time there was not much other choice.  Besides, we are not really in a hurry to get back.  Not that we didn't want to get back, but heck, we are retired so we didn't mind waiting around there if necessary.  They have showers and food here and we are not confided to the terminal.  We could leave and come back whenever we wanted to.  Of course it's possible we could miss an unscheduled flight if we stay gone too long.
After all that rambling about waiting a long time, we got on a flight leaving the very next afternoon.  This flight was going to Elmendorf AFB Alaska, Osan AB Korea and Kadena AB Okinawa.  Actually we got lucky again.  They had a flight early going to Elmendorf, Hickam and Osan, I believe, and it had 73 available seats.  That depleted the number of passengers ahead of us enough to be able to get on that later flight and it was one of the nice roomy C5's also.  Right before this flight is when we got hooked up with Joe and Margarita Sablan.  They were heading to Kadena AB to see their son and then they would be heading back home to Guam for a wedding.  They are nice people so we started hanging out together and it turns out that was a good thing for us all.
Our original plan was to do just the opposite of what we did when leaving the Philippines.  We would go to Osan AB, take a bus to Seoul and then a flight back to Manila, then to Tacloban.  As I was checking all the Space A Facebook accounts though, I noticed that Kadena AB had 1 or 2 flights per week going to Clark AB Philippines and 1 or 2 flights per month going to Ninoy Aquino International Airport (NAIA) in Manila.  That got the wheels to turning inside my head (you can tell by the smoke coming out of my ears) and I talked to Lita about trying to get one of those flights instead of spending all that money on the Korea to Philippines flight.  After all, we use to be stationed at Kadena AB and we were a little anxious to see how much it has changed since we last left in 1993.  So we decided to do that instead of the original plan.  If we didn't get a flight out of Kadena for the Philippines before the beginning of August (payday and 8 days away), we would get a Space A flight back to Osan and revert back to the original plan.
First though we are heading for Alaska.  We found out right before we were going to board that there would be a 17 hour layover at Elmendorf.  Crap!  That means we will have to spend the night there and the passenger terminal is not 24/7.  In fact it closes at 10pm.  There is still time to change our mind about getting on the flight, but there is no telling when we will be able to get on another flight, maybe one of those 2 week things, so we just decided to ride it out.
So we get to Alaska and we are told that the 17 hour delay is still in effect and everyone will have to leave the terminal ASAP (As Soon As Possible) because it's already past 10pm.  We were to find the hotel we wanted (they have a list), call a taxi and get there.  Of course we also had to get back the next day which would be more taxi fare.  Like I said, we are limited on money so I procrastinated a little bit because I'm hoping some sort of miracle will happen to save us from having to pay the outrageous prices they have for hotels there.  I'm talking around $123.99 per night, per room.  The least expensive one I found was $77 per night, but I was told that was probably like a roach motel for that low of a price there.  Joe and Margarita are also there with us procrastinating because they have less money than we do right now.  Everyone that was on the plane was calling taxis and eventually so did I.  We and the Sablan's were just going to get one large room and split the cost.  There were so many taxis coming and going though, I guess the taxi company forgot us.   We were the last ones there and when one of the security guys walked by, I had another brainstorm.
I asked that security guard if there were any IHOPs or Denny's in the area.  He told me that there were both about a quarter of a mile outside the gate.  I'm thinking, IHOPs and Denny's are open 24/7, so why can't we just go there, spend a few hours, then head back here.  The terminal opens back up at 0400 and it was already pushing midnight now.  We could have a decent breakfast, drink a lot of coffee and not have to spend $123.99 for a room for only about 4 hours or so.  Of course the flight wasn't actually leaving until around 2:00pm, so we would have a long wait anyway.  I'm not going to say what actually happened, because it might get someone in trouble, but we didn't spend any money for a hotel that night and we were at the terminal when it opened at 0400.  Plus shortly after that we all went out to eat breakfast, off base, without having to take an expensive taxi.  Yes it was another one of those good things that happened for us.
Around 0800 the airman behind the counter let us check in our bags so now all we had was our carry on bags.  This same young fellow told us about a shuttle bus that is run by the YMCA that runs on and off base on the weekdays and it only cost $1 per person, per trip.  So this is when we decided to go eat breakfast.  We, of course, went to IHOP to eat.  The shuttle picked us up right in front of the terminal (or rather in back) and dropped us off right in front of the IHOP.  We all had a well needed breakfast.  Their orange juice there if free refillable, so I tested their policy with 6 refills.  They were not so large glasses.  Our server, I believe his name was Brian, was excellent.  I never had to ask for a refill, he always had it right there.  He ended up getting a nice tip.  I think between us his tip was about $11.
After eating we called the shuttle again and since other people were getting active this morning, he said it would be 15-20 minutes before he could get there.  So we sat back down at the table and waited.  I am told that there are no pay phones in Alaska and I didn't see any either, so I had to ask the front counter to use the phone.  It was no problem and no charge.  I also had another OJ (#8) at Brian's suggestion.
So the shuttle arrives and takes us to the BX area.  The BX doesn't open for another 10 minutes, but some of the little concessions outside are already open, so we look around.  When the BX opened we went in, looked around and bought some goodies for the rest of our trip, including a 1 pound bag of beef jerky.  Margarita and I also stopped by Popeye's chicken in the concession area to buy some chicken for the rest of the journey.  After we finished shopping we called the shuttle one final time and we headed back to the passenger terminal.  I highly recommend this shuttle if you are on Elmendorf and need a ride.  It is so much less expensive than the taxis.
Now it is time to head for Korea and Osan AB.  Of course everything doesn't go as planned and we run into another ripple.  I'll explain all that in the next post.
Salamat Y'all
Interesting Knowledge:  Cats with light-colored hair are six times less likely to trigger allergies in humans than those with black hair. Yet another reason to avoid a black cat crossing your path!
http://morrissmithtravels.wordpress.com/2011/07/18/failure-to-launch-the-joys-of-space-a-travel/ (feature picture)
August 16
Tuesday 16, 2005:
West Caribbean Airways Flight 708 crashes near Machiques, Venezuela, killing the 160 aboard.
Friday 16, 1996:
Sigma Beta Rho is founded at the University of Pennsylvania.
Monday 16, 1993:
The Debian GNU/Linux distribution is founded by Ian Murdock.
Sunday 16, 1987:
A McDonnell Douglas MD-82 carrying Northwest Airlines flight 255 crashes on takeoff from Detroit Metropolitan Airport killing 155 people onboard, with the sole survivor four-year old Cecelia Cichan).
Thursday 16, 1984:
Carmaker John De Lorean is acquitted of all eight counts of possessing and distributing cocaine.
Friday 16, 1974:
The Ramones play their first ever show at the CBGB's.
Wednesday 16, 1972:
The Royal Moroccan Air Force mistakenly fires upon, but fails to bring down, Hassan II of Morocco's plane while he is traveling back to Rabat.
Tuesday 16, 1966:
Vietnam War: The House Un-American Activities Committee begins investigations of Americans who have aided the Viet Cong. The committee intends to introduce legislation making these activities illegal. Anti-war demonstrators disrupt the meeting and 50 people are arrested.
Sunday 16, 1964:
Vietnam War: A coup d'état replaces Duong Van Minh with General Nguyen Khanh as President of South Vietnam. A new constitution is established with aid from the U.S. Embassy.
Thursday 16, 1962:
The Beatles fire drummer Pete Best and replace him with Ringo Starr.
Tuesday 16, 1960:
Joseph Kittinger parachutes from a balloon over New Mexico at 102,800 feet (31,330 m). He sets unbeaten (as of 2003) world records for: high-altitude jump; free-fall by falling 16 miles (25.7 km) before opening his parachute; and fastest speed by a human without an aircraft, 614 mi/h (982 km/h).
Monday 16, 1954:
Sports Illustrated magazine is first published.
Friday 16, 1946:
The Japan Business Federation, or Keidanren, is established, and Ichir? Ishikawa is appointed its representative.
Sunday 16, 1942:
The two-person crew of the U.S. naval blimp L-8 disappear without a trace on a routine anti-submarine patrol over the Pacific Ocean. The blimp drifts without her crew and crashlands in Daly City, California.
Saturday 16, 1930:
The first color sound cartoon, called Fiddlesticks, is made by Ub Iwerks
Thursday 16, 1928:
Murderer Carl Panzram is arrested in Washington, DC after killing 20 people.
Monday 16, 1920:
Ray Chapman of the Cleveland Indians is hit in the head by a fastball thrown by Carl Mays of the New York Yankees, and dies early the next day. To date, Chapman is the only player to die from injuries sustained in a Major League Baseball game.
Monday 16, 1915:
World War I: Should victory be achieved over the Central Powers, the Triple Entente promises the Kingdom of Serbia: the Austro-Hungarian territories of Baranja, Srem, Slavonia, and Bosnia and Herzegovina; and the eastern 2/3 of Dalmatia (from the river of Krka to the city of Bar).
Saturday 16, 1913:
T?hoku Imperial University (modern day T?hoku University) admits its first female students.
Sunday 16, 1896:
Skookum Jim Mason, George Carmack and Dawson Charlie discover gold in the Klondike in Canada.
Monday 16, 1858:
U.S. President James Buchanan inaugurates the new transatlantic telegraph cable cable by exchanging greetings with Queen Victoria of the United Kingdom. However, a weak signal will force a shutdown of the service in a few weeks.
Monday 16, 1841:
U.S. President John Tyler vetoes a bill which called for the re-establishment of the Second Bank of the United States. Enraged Whig Party members riot outside the White House in the most violent demonstration on White House grounds in U.S. history.
Monday 16, 1819:
Eleven people die and 400 are injured by cavalry charges at the Peterloo Massacre at a public meeting at St. Peter's Field, Manchester, England.
Sunday 16, 1812:
War of 1812: American General William Hull surrenders Fort Detroit without a fight to the British Army.
Wednesday 16, 1780:
The British defeat the Americans near Camden, South Carolina.
Saturday 16, 1777:
British forces are defeated by American troops.