Our Sponsors

Pretty soon things will be hopping around here again.  In some cases I mean literally hopping.  When we first arrived here, and...
Read More

Today was Valentine's Day here in the Philippines.  As usual we went out to eat.  What is not usual though is we went to the...
Read More

Recently, this past September, my wife and I were on a little Space A trip.  It didn't go exactly as planned, but we did...
Read More

Since it's been awhile since I've done a post, I figured I'd bring you up to date on some things going around...
Read More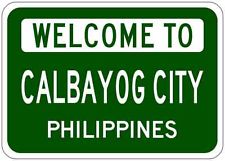 It is not the usual point of view  by which a tourist might expect from a particular destination. That is not to say that Calbayog...
Read More